The Five Collection Villas
Five truly unique villas located in Ambelas, overlooking the Aegean sea and the island of Naxos.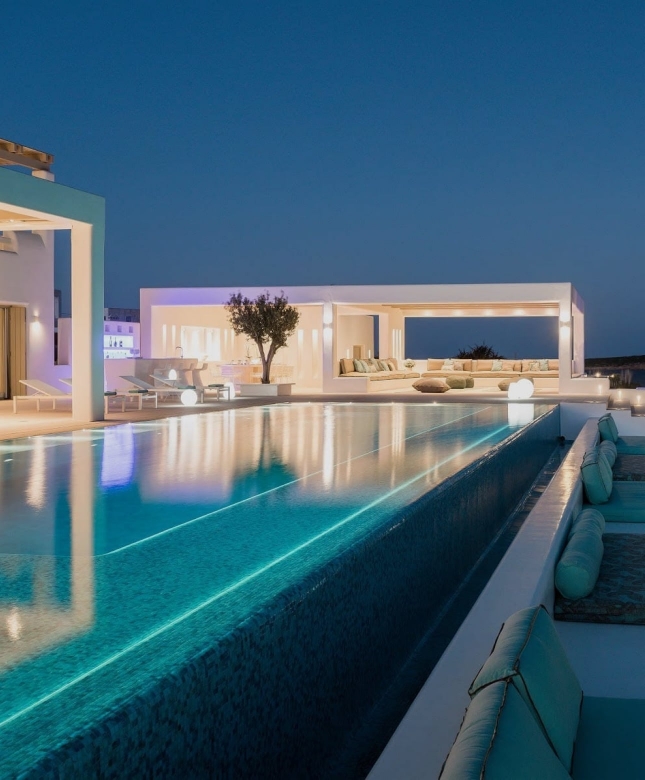 https://www.goodfellas.gr/wp-content/uploads/project-five-collection-villas-paros-website-goodfellas-1-645x780.jpg
About The Five Collection Villas
The Five Collection can accommodate 77 adults (plus 8 children). Each villa is designed independently but meant to be shared, with large outdoor spaces and sitting areas and independent pools.
The design is a fusion of classic Cycladic architecture and modern minimalist design. The architect was mindful of seamlessly integrating the island's natural elements, while the white marble floors reflect the Greek sun which seeps in through the floor-to-ceiling windows.
A truly unique luxury collection of five villas built on the white cliffs of Ambelas, Paros, overlooking the island of Naxos with 180 sea views.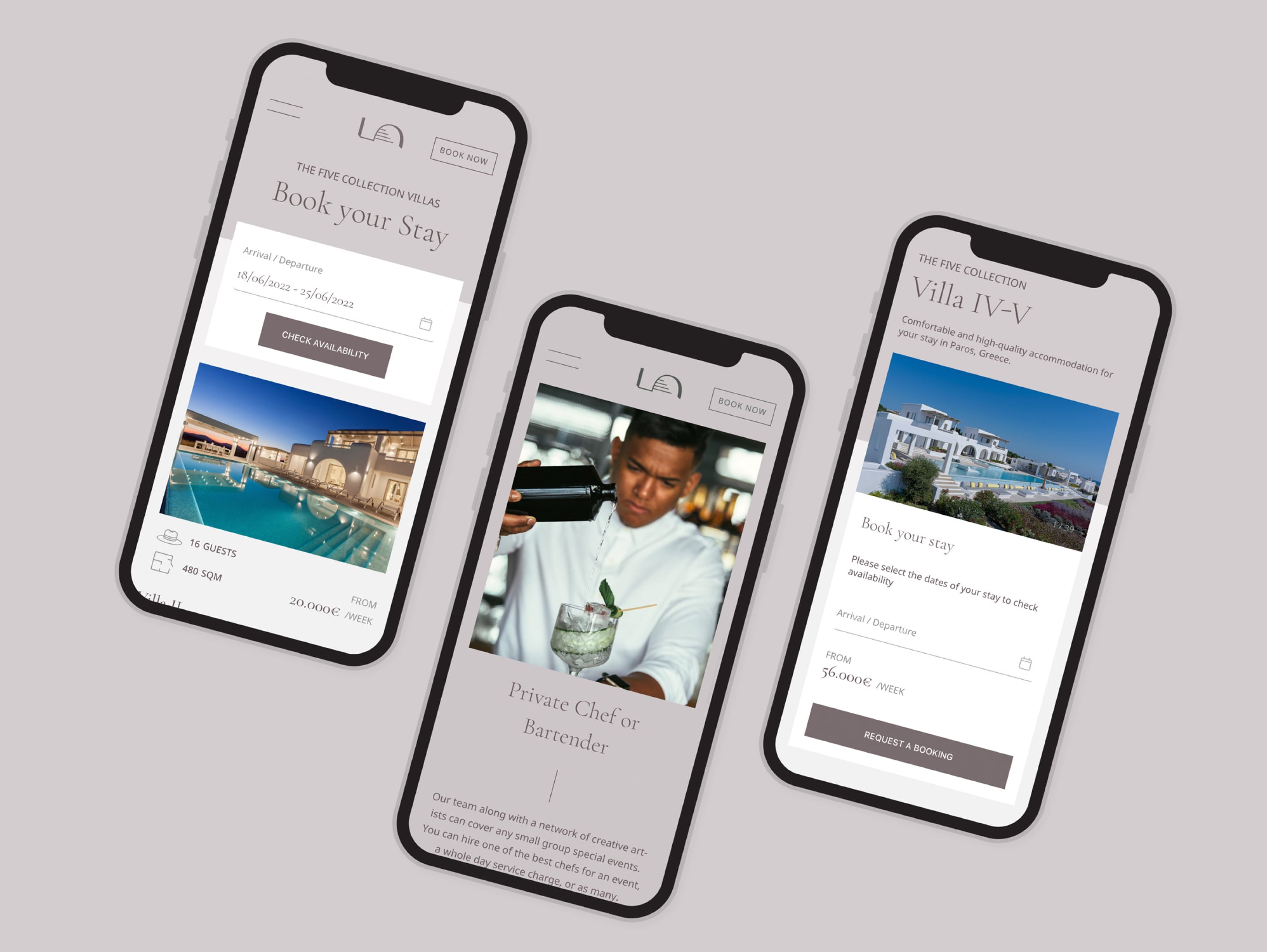 The Request
Our request was a website presenting the houses with real-time availabilities booking engine so that each user/customer has a complete understanding of the availabilities given to him.
Our Solution
In terms of design, we proceeded to design a website architecturally and aesthetically inspired by the architecture of the houses themselves. We wanted lines, colors and aesthetics to be the same when entering the site as when entering the villas.
The user follows an easy but at the same time detailed and relaxed flow, which in any case ends up in a request form.
We also created pages like Discover Paros and Services upon Request in order to work on the website's SEO efficiency as well.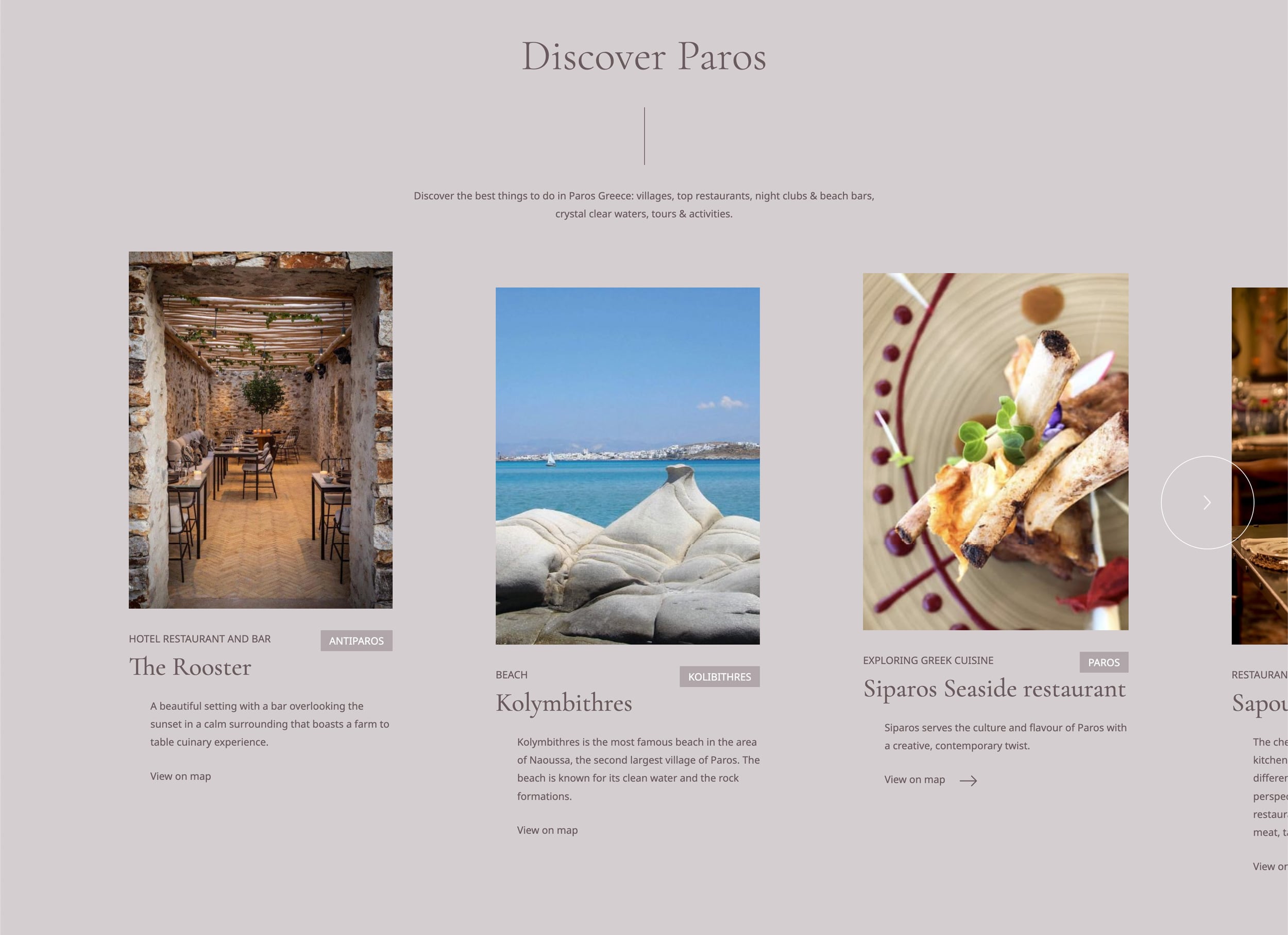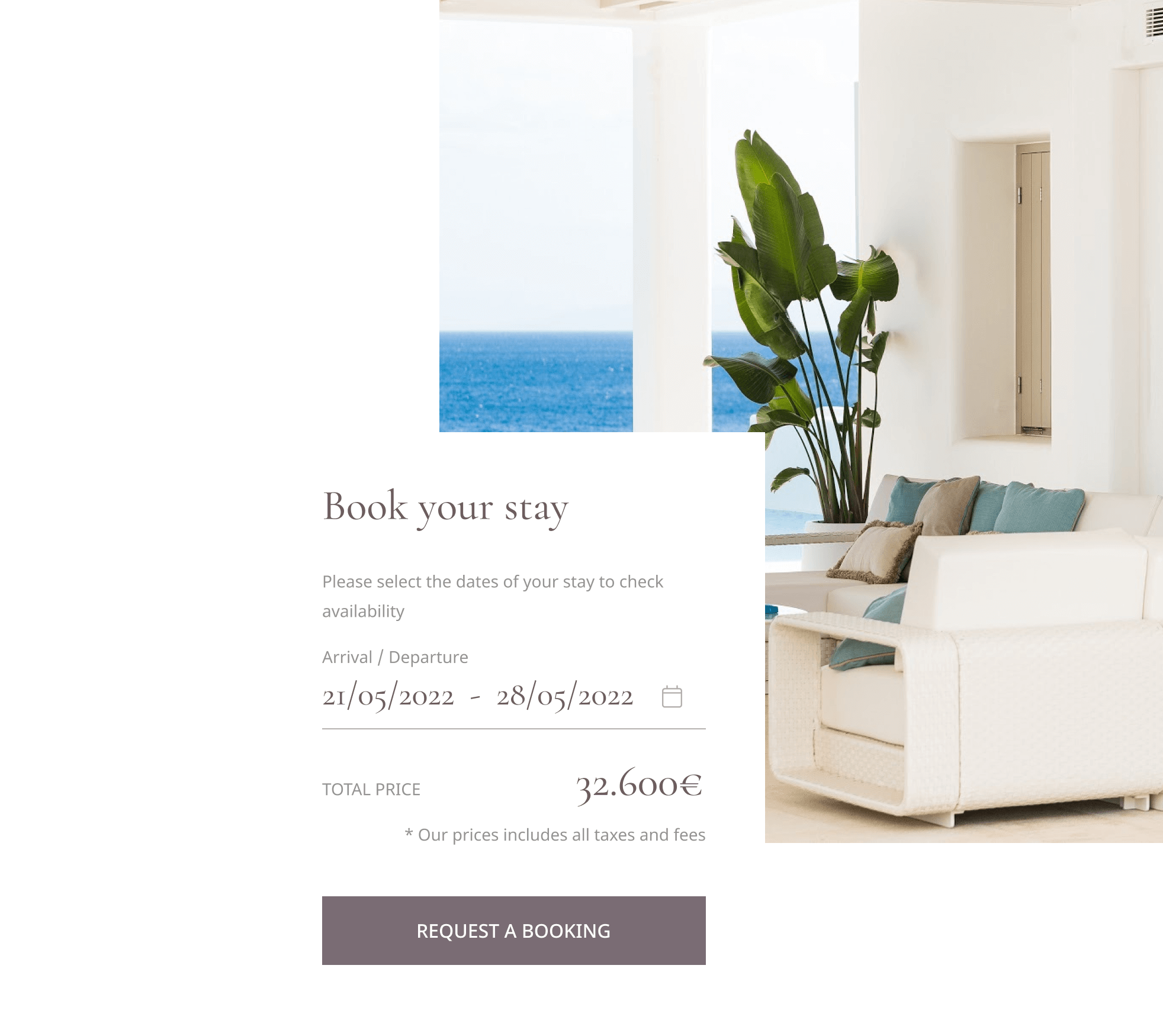 Booking System
In order for the users to be able to see real availability and be led to the booking of a house, we were requested to implement a booking engine where the administrator can set different prices per villa and per period as well as manage all the bookings of the of houses.
The entire frontend part of the search engine was created by us from scratch in order to have a very efficient and easy-to-use user experience and a beautiful user interface.