Bewise - Digital Specialists
Bewise is an agency offering high-value IT professional services, by integrating platforms and solutions of third vendors.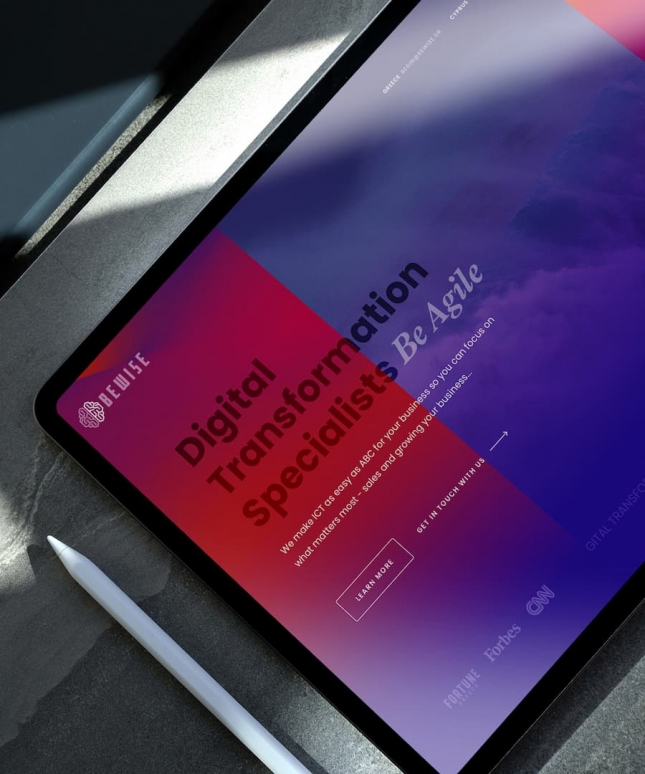 https://www.goodfellas.gr/wp-content/uploads/project-bewise-website-goodfellas-3-1-645x774.jpg
About Bewise
An established team of dedicated IT professionals combining years of technical and business experience, we offer a comprehensive portfolio of cutting-edge ICT solutions designed to help your businesses maximize performance while having peace of mind over security.
Newly-formed as a company in August 2018, we possess a deep knowledge of the ICT market. This is thanks to our vastly experienced staff of consultants, technicians, engineers, software developers and leadership team.
We Take Care Of Your ICT Needs, So You Can Focus On What Matters The Most
Our goal is to provide innovative solutions to help businesses of all shapes and sizes get the best of out their digital transformations so they can focus on what matters most: sales, revenue and growing their business.
We like to think of ourselves as a team of ICT swiss army knives. We pride ourselves on our speed of execution, our flexibility and our mobility. With BeWise, our clients know that we will always be on hand to support, anytime, and from anywhere.
The Request
Driven by the need for redesign, Bewise came to us with the need of a fresh and up-to-date website that would catch the eye of the user while reflecting the character of the agency itself. A website that reflected trust and modernism whilst demonstrating the work of the company is what we had in mind when we begun designing.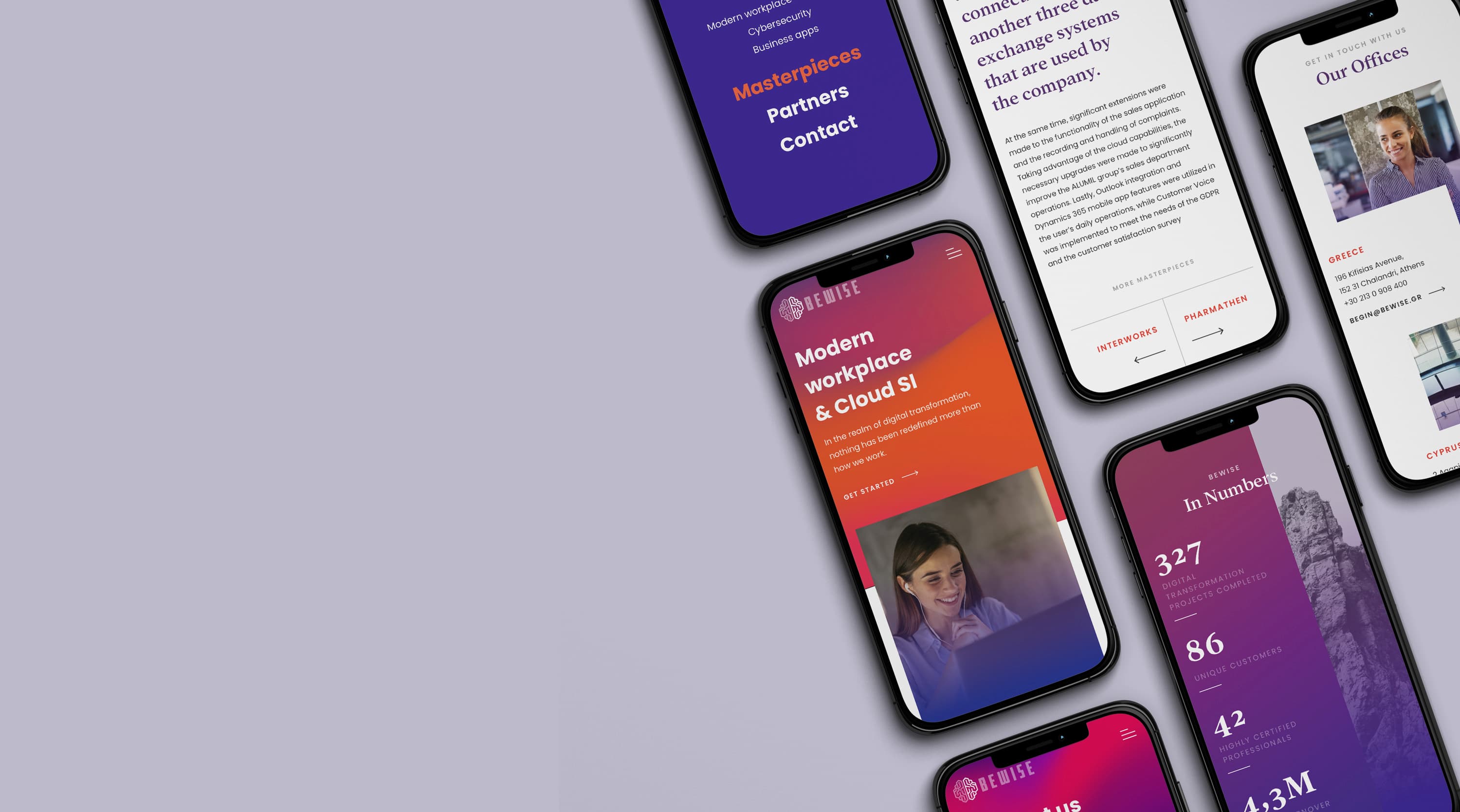 Our Solution
We aimed to capture the contrast between the technology-based character of the type of services the agency offers and the human-based approach of its people. We made a customised WordPress site with many animations and the use of elements and design patterns that made an impression through this contrast.
That contrast comes off in the "technological" colours and gradient backgrounds and fills, as opposed to the depiction of natural sceneries used in most site photographs, as well as the different style used in fonts between titles and longer text areas.