Callista Crafts
Callista Crafts is a company, located in Athens, that makes handcrafted godsend mainly handbags using genuine leather.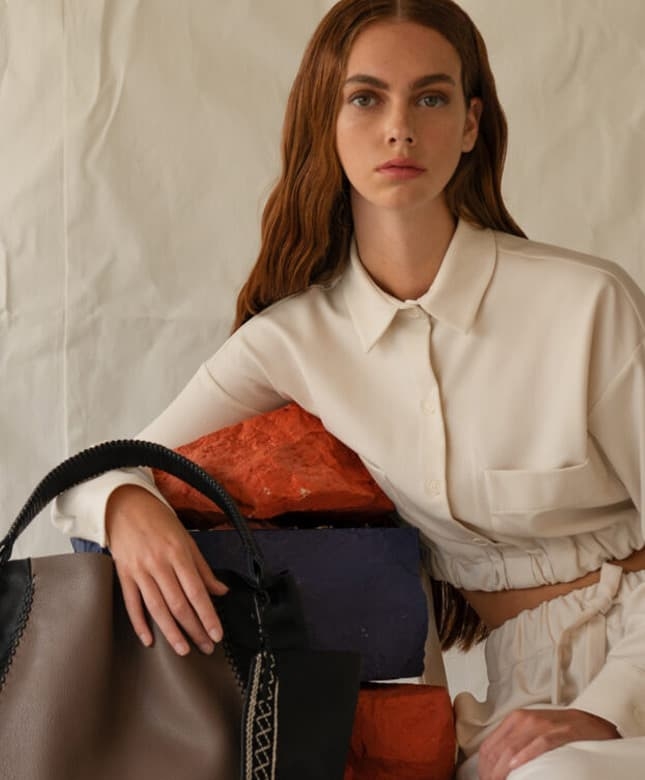 https://www.goodfellas.gr/wp-content/uploads/project-callista-crafts-eshop-goodfellas-1-645x780.jpg
About Callista Crafts
Callista's mission is to develop timeless designs handmade by skilled craftswomen at their Athens atelier. Callista was originally founded in 2013 to breathe new life into an iconic accessory – the Tote bag. Since then their vision has always been to develop designs that are not affected by seasonality trends, but rather encapsulate timeless elegance and exceptional quality.
A brand that sells their products both in Greece and abroad not only through the web but in physical stores as well.
The Request
The client's request was to have a modern e-shop redesign that evokes a positive experience for any user – client using it, making it easy to navigate through it and shop easy, fast and effectively.
Callista Crafts asked for a clean, simple and tasteful way for presenting and selling their work, the creation of a commercial image corresponding to the essence of the company.
A user friendly e-shop for selling the handmade products worldwide.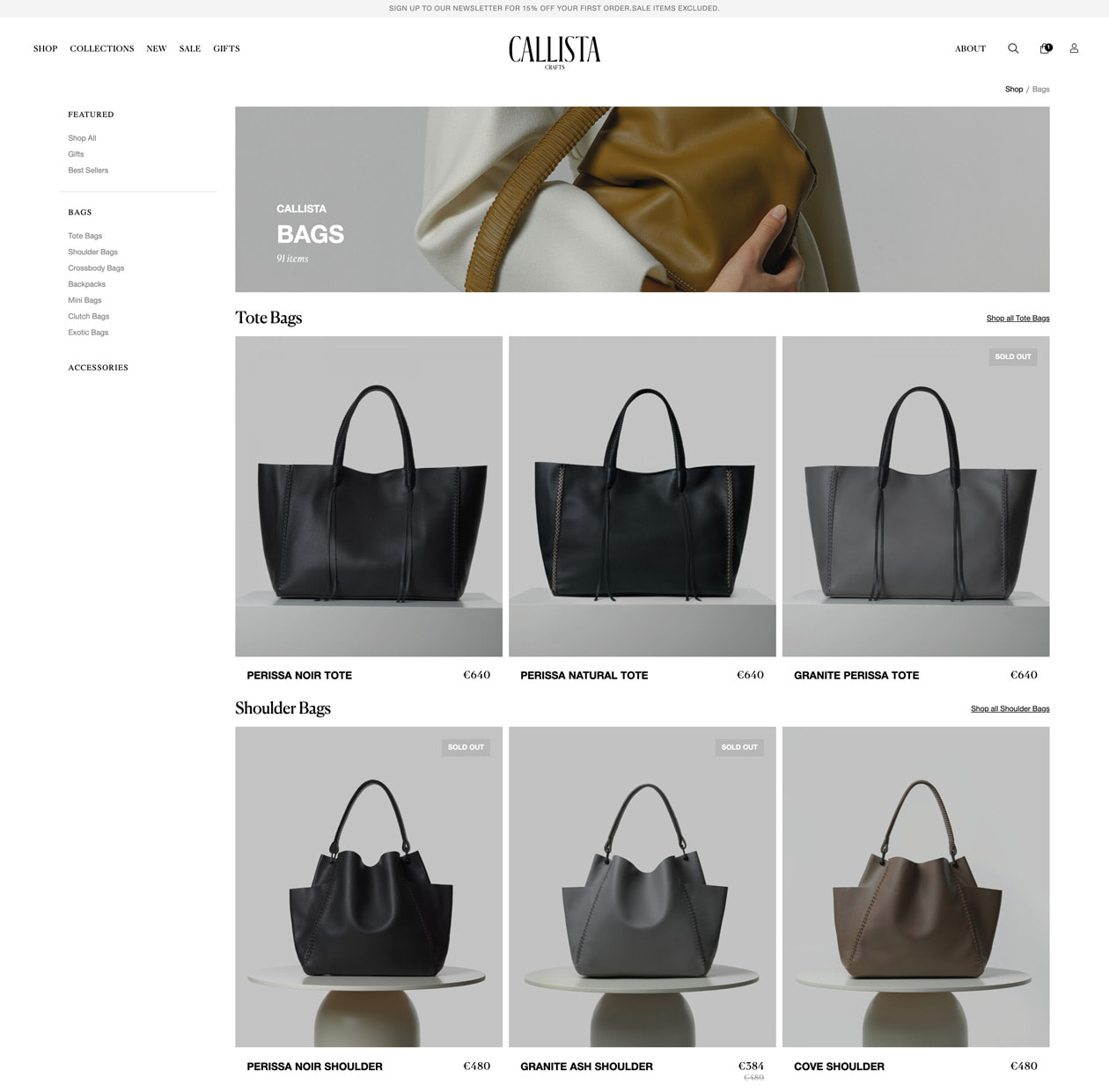 Our Solution
Balancing between the timeless elegance of their products and their young and dynamic customers, we designed a website that emphasises on the brand aesthetic and user experience. We worked on a custom WordPress site to display the elements we wanted without design restrictions with an emphasis on a very good pagespeed.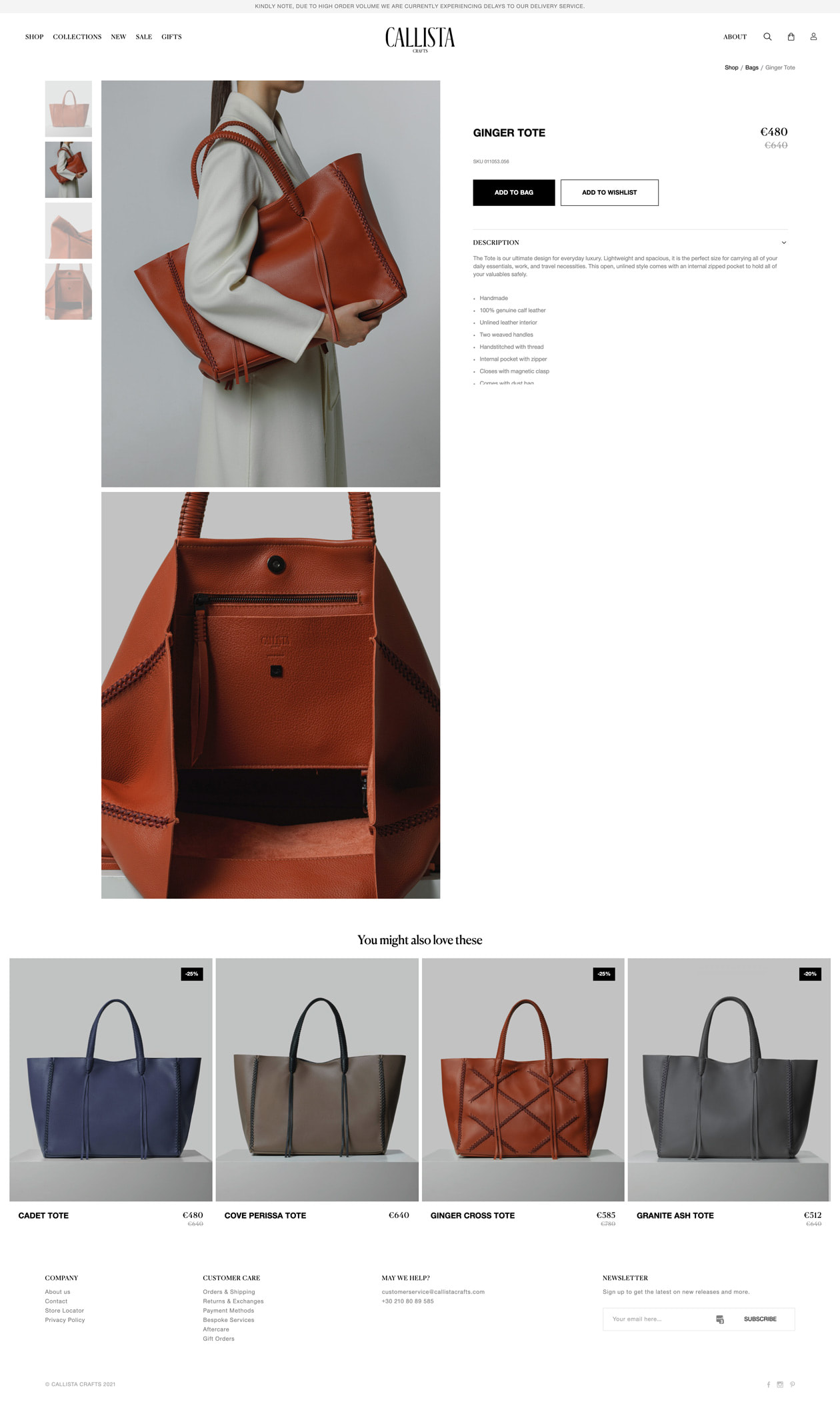 Product Page
The product page consists of the chosen category bags, emphasising on the image which is presented large and clear to make the product stand out simply.
Each individual product page makes aν equally clear presentation of the product with an easy to navigate gallery of the product.
The functions used on the website for the easy experience of the user, work just as easily and efficiently on the desktop as on the mobile interface.