Gorgo La Meduse
Gorgo la Meduse is a brand created by two Greek designers who transform natural materials into wearables.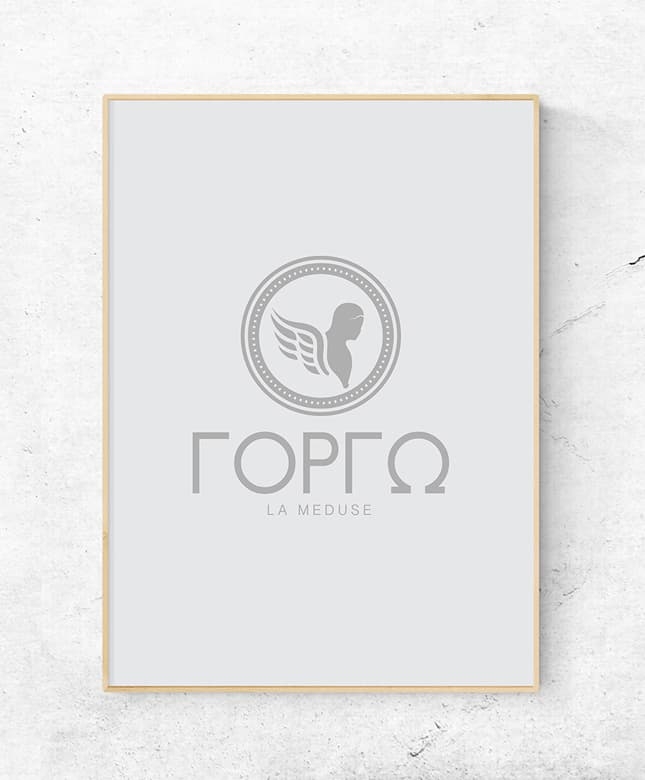 https://www.goodfellas.gr/wp-content/uploads/project-gorgo-la-meduse-branding-goodfellas-1-645x780.jpg
The first boutique "Lapis" opened its doors in 1990 by the then new designer and mom Maria Sifneou Kapari. Later, in 2004, following the tradition of the family, people with a penchant for the arts, her daughter started the first "Gorgo", a small jewelry boutique that hosted jewelry of her own design and that of other Greek designers.
In 2012 they decided to join forces and utilizing their grandmother's house in the marina of Naoussa, they opened the boutique "Gorgo La Meduse" and their collections found their home, among the carefully selected collections of other Greek and foreign designers. The two designers transform natural materials, fabrics, metals, leather, into light chic kaftans, jewelry and sandals with handmade details and references to the Greek Cycladic summer.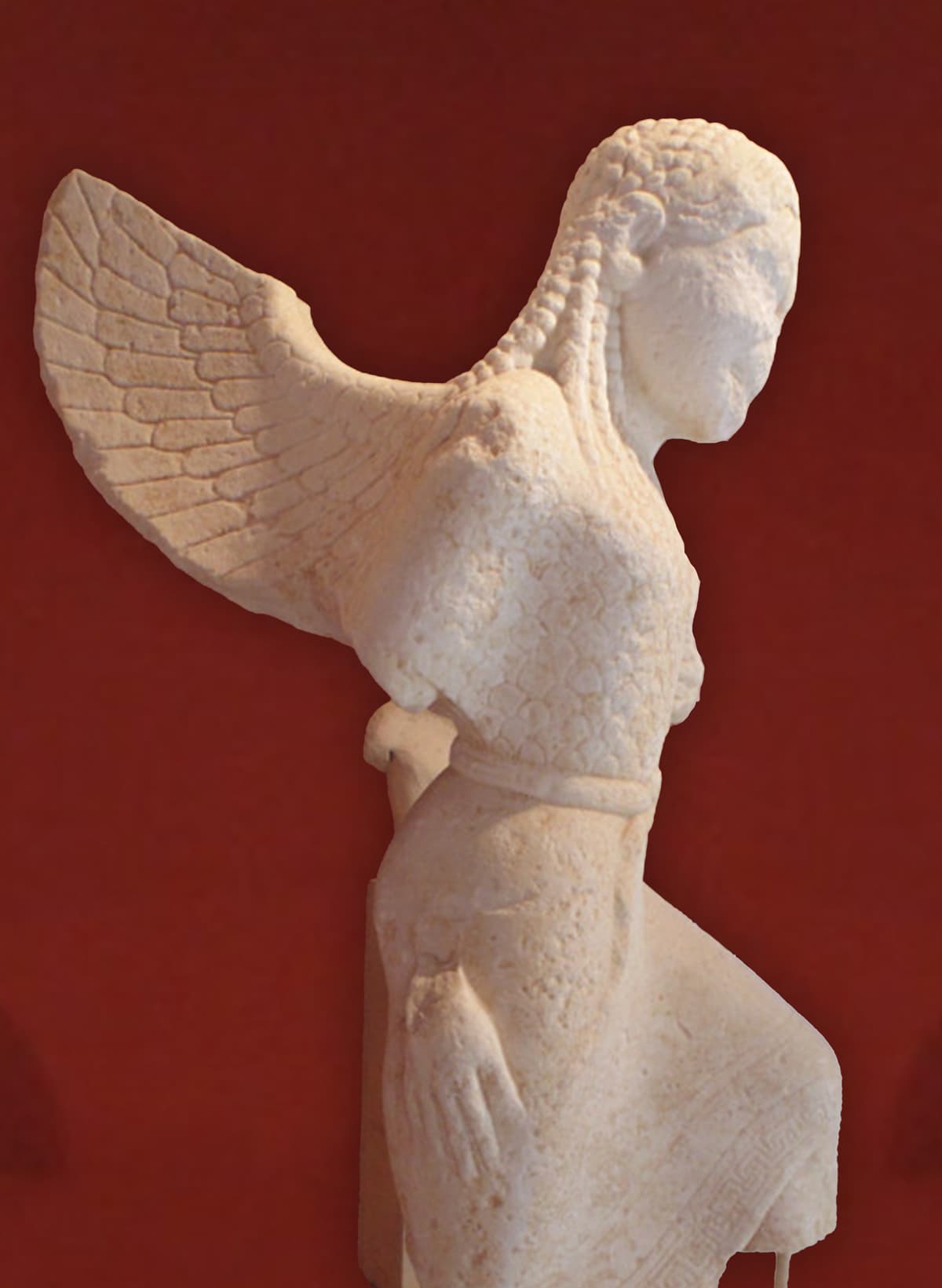 The Request
A brand identity entirely based on the depiction of the ancient statue of Gorgo, a characteristic find of the island of Paros. In Greek mythology, Medusa also called Gorgo, was one of the three monstrous Gorgons, generally described as winged human females with living venomous snakes in place of hair.The concept of the Gorgon is at least as old in classical Greek mythology as Perseus and Zeus. The name is Greek, being derived from "gorgos" and translating as terrible or dreadful. That was the main character to inspire us along the an aesthetic of the Greek island.
Our Solution
Together with a character of ancient Greece and a minimalist approach, we made many proposals of this style from which the client came to choose the final.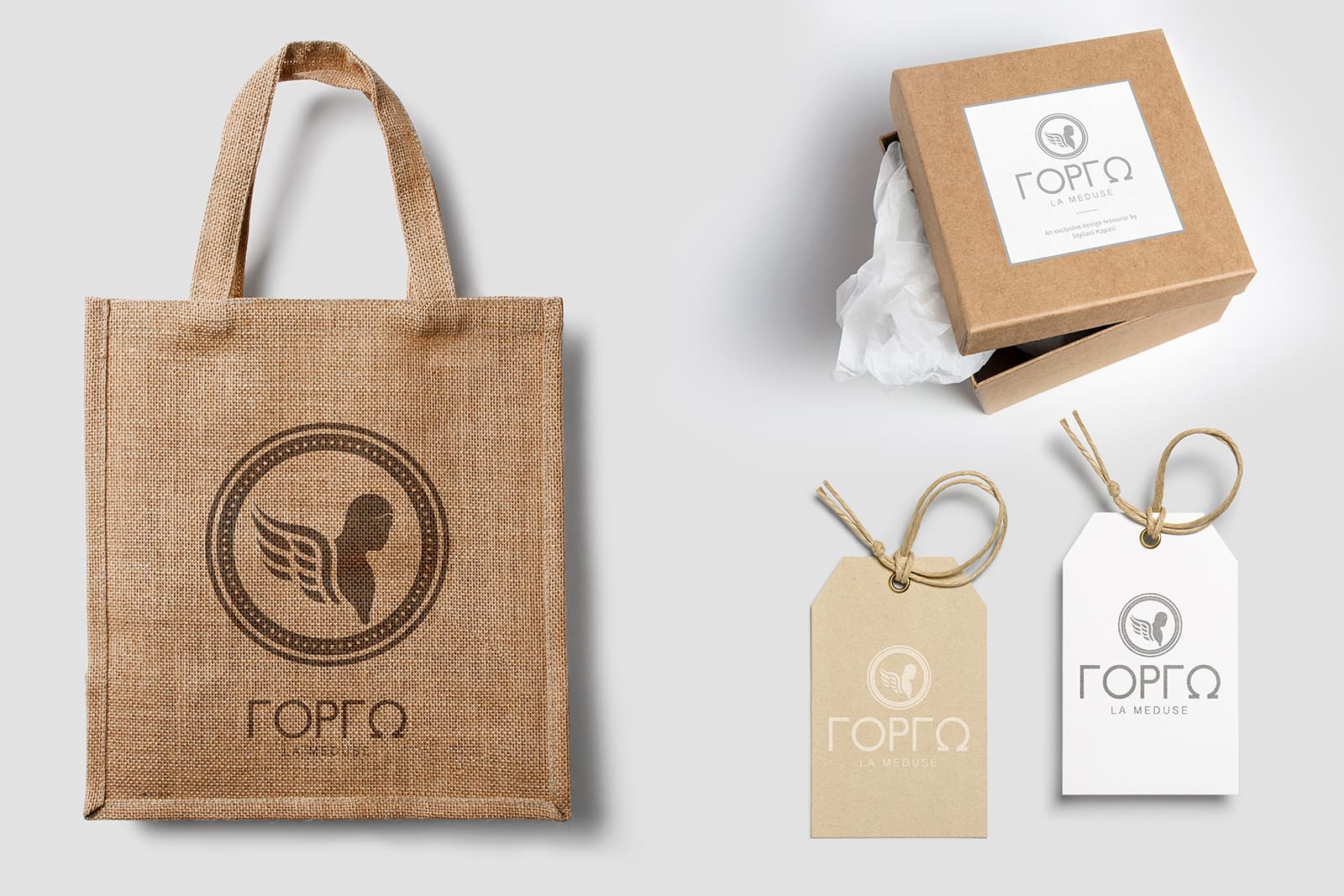 It was the evolution of the design that started out as a more detailed sketch by hand and transformed into the more minimal final one, that prevailed due to its more elegant character and more suited aesthetic with the products of the client.
With influence from ancient greek style and the Paros island where they are located, the logo has the light grey and white colors and a deep classic aesthetic.