Websites, Marketplaces, UX
11888 giaola online restaurant reservations
11888 giaola is an innovative online service that helps users to discover new restaurants and make instantly confirmed, online reservations 24/7.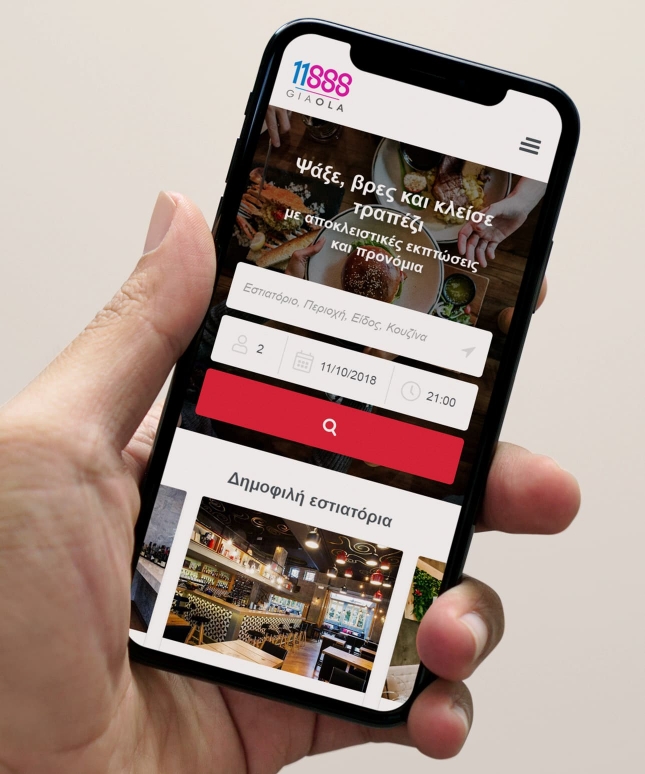 https://www.goodfellas.gr/wp-content/uploads/project-11888-giaola-etable-ux-ui-goodfellas-1-645x774.jpg
THE REQUEST
The request for the restaurant reservations section, was to create a wide range of listings through which the user will be able to find the restaurant he is looking for, in a fast, easy and efficient way, while enjoying the various benefits he can gain through the use of this platform.
OUR SOLUTION
With an effective search of various filters, such as restaurant name, area, type and type of cuisine as well as suggestions for shops, areas, etc., we gave each user the ease to not only find what he is looking for specifically, but also to be inspired with new ideas and solutions.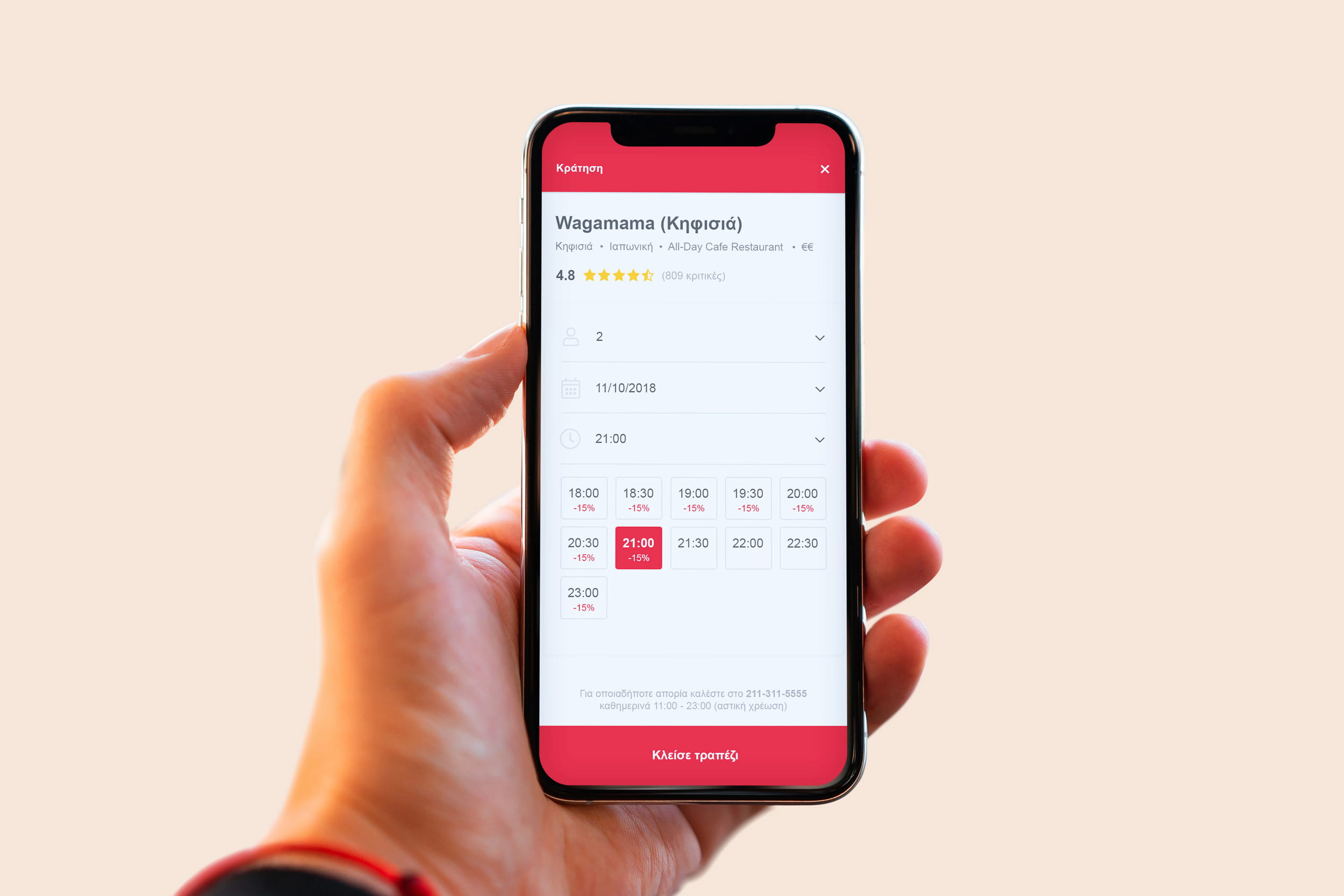 The platform's design has resulted in a range of outputs developed across UI and UX design directions.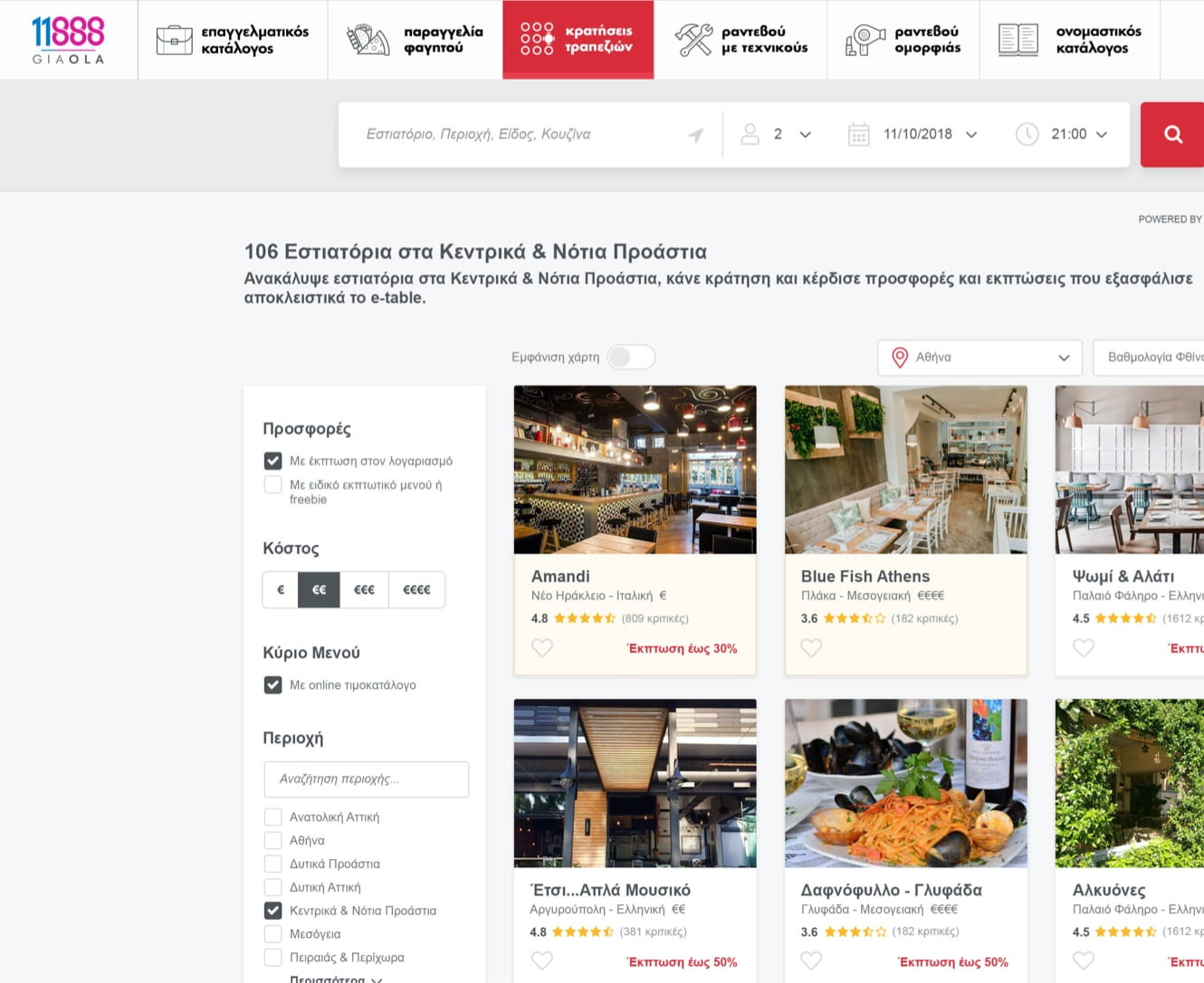 The very wide range of restaurant entries, each one's individual capacitiy, services and availability, demanded very high and effective UI and UX skills. As a result we designed sub-categorised sections for popular, suggested and offers to help the user navigate according to his preferences.  Restaurants real time availability and instant booking with deals and offers was a special feature we gave special attention to.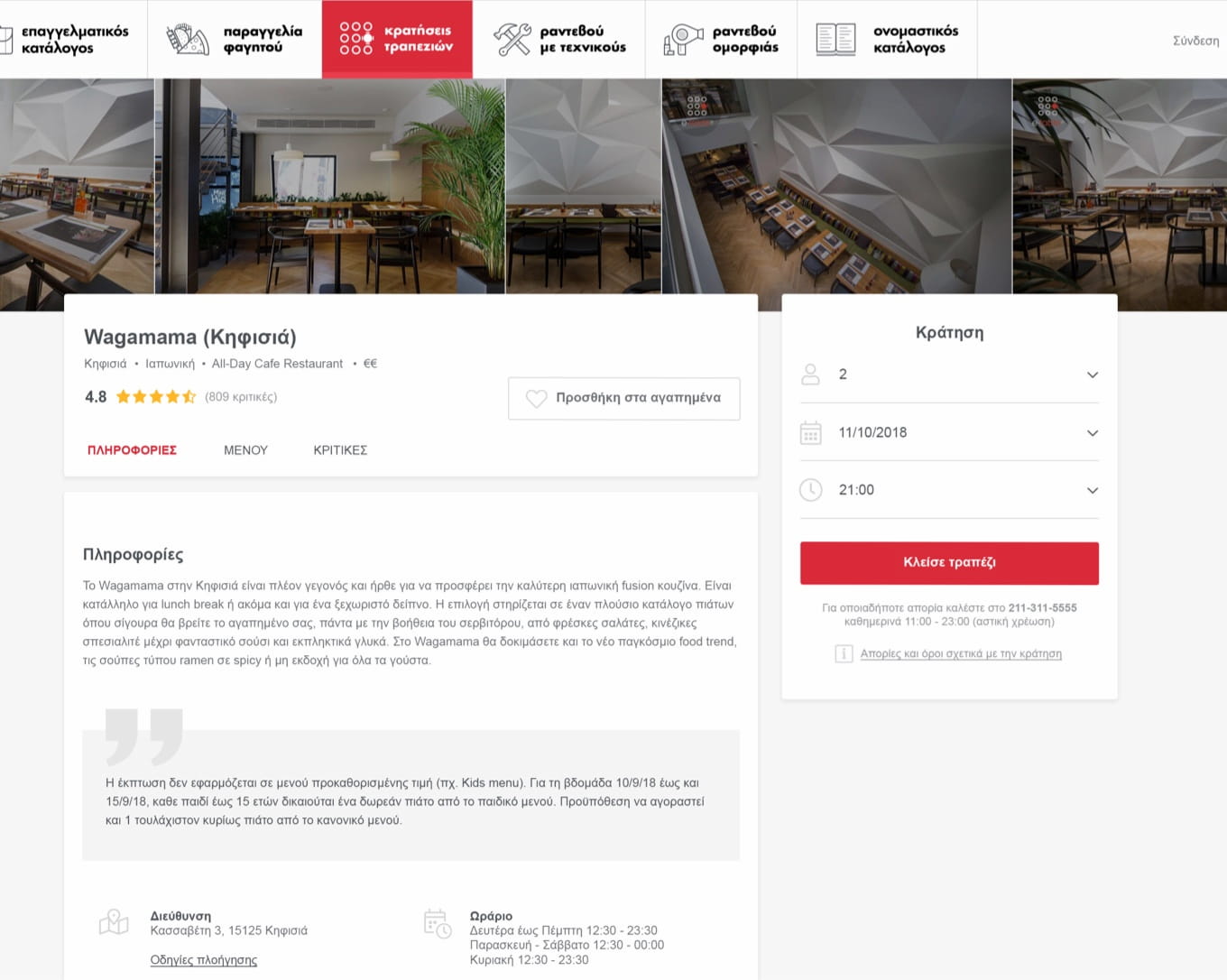 Individual restaurant pages are designed in such manner in order to give the newly introduced client/user a very clear image of the restaurant, its availability and leading them easily and pleasantly to the table reservation.
We paid special attention to the mobile version where we focused on making the experience just as pleasant and easy for the mobile user on the go.